Hollywood homicide detective Petra Connor has helped psychologist Alex Delaware crack tough cases in the past. And in Jonathan Kellerman's New York Times bestseller Billy Straight she took the lead in the desperate hunt for a teenage runaway st...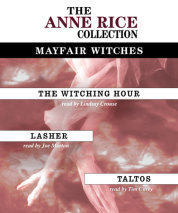 Find here the original trilogy from Anne Rice's bestselling series about the lives of Mayfair witches...The Witching HourDemonstrating once again her gift for spellbinding storytelling, Anne Rice makes real for us a great dynasty of four centuries of...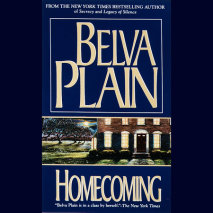 With unerring insight and emotional power, Belva Plain, in her extraordinary novel, tells the story of a family divided and of the proud matriarch who takes a bold last stand to unite her warring children in what may be their last Homecoming.It is a ...
Demonstrating once again her gift for spellbinding stoyrtelling, Anne Rice makes real a family of witches--a family given to poetry and incest, to murder and philsophy, a family that is itself haunted by a powerful, dangerous and seductive being.&quo...