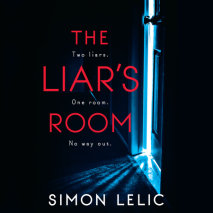 A new spine-tingling thriller from the author of The New Neighbors that takes place over the course of a therapy session, in which neither patient nor therapist are who they claim to be.

Two liars. One room. No way out.

Susanna Fenton has a secret.
The #1 New York Times-bestselling author Paula Hawkins returns with Into the Water, her addictive new novel of psychological suspense about the slipperiness of the truth and a family drowning in secrets.