Sports & Recreation - Boxing
From the former heavyweight champion and New York Times–bestselling author comes a powerful look at the life and leadership lessons of Cus D'Amato, the legendary boxing trainer and Mike Tyson's surrogate father. "[Iron Ambition]...
An insightful portrait of Muhammad Ali from the New York Times bestselling author of At the Altar of Speed and The Big Bam. It centers on the cultural and political implications of Ali's refusal of service in the military—and the key moments in...
They called him "Manos de Piedra"—Hands of Stone—and he was one of the greatest boxers of all time. Now Roberto Durán tells his unbelievable story: from the streets of Panama to being crowned one of the "Four King...
The subject of the major motion picture Hands of Stone starring Ana de Armas, Ellen Barkin, Robert De Niro, and Edgar Ramirez. Roberto Duran is a sporting legend. Often called the greatest boxer of all time, he held world titles at four dif...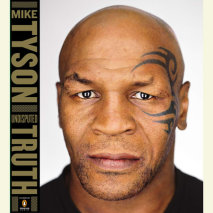 A bare-knuckled, tell-all memoir from Mike Tyson, the onetime heavyweight champion of the world—and a legend both in and out of the ring. Philosopher, Broadway headliner, fighter, felon—Mike Tyson has defied stereotypes, expectations...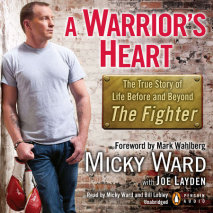 With the success of the critically-acclaimed, Academy Award-winning film "The Fighter," the world stood up and cheered for the inspiring true story of Micky Ward—a heart-and-soul warrior who overcame the odds to make history in the ...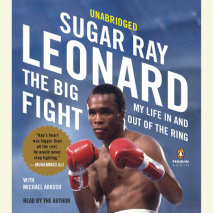 In this unflinching and inspiring autobiography, the boxing legend faces his single greatest competitor: himself.Sugar Ray Leonard's brutally honest and uplifting memoir reveals in intimate detail for the first time the complex man behind the boxer. ...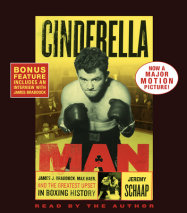 James J. Braddock, dubbed "Cinderella Man" by Damon Runyon, was a once promising light heavyweight for whom a string of losses in the ring and a broken right hand happened to coincide with the Great Crash. With one good hand, Braddock was...