Business & Economics - Money & Monetary Policy
A Wall Street Journal bestsellerFinancial expert, investment advisor and New York Times bestselling author James Rickards shows why and how global financial markets are being artificially inflated--and what smart investors can do to protect thei...
A Federal Reserve insider pulls back the curtain on the secretive institution that controls America's economy After correctly predicting the housing crash of 2008 and quitting her high-ranking Wall Street job, Danielle DiMartino Booth was surpr...
The bestselling author of The Death of Money and Currency Wars reveals the global elites' dark effort to hide a coming catastrophe from investors in The Road to Ruin, now a National Bestseller.   A drumbeat is sounding among the global elites. T...
**USA Today bestseller and Wall Street Journal business bestseller**They say John Maynard Keynes called gold a "barbarous relic." They say there isn't enough gold to support finance and commerce. They say the gold supply can't increase fa...
From ancient currency to Adam Smith, from the gold standard to shadow banking and the Great Recession: a sweeping historical epic that traces the development and evolution of one of humankind's greatest inventions.What is money, and how does it...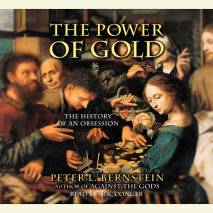 Over the centuries, gold had stirred the passions for power and glory, for beauty and security, and even for immortality.  No other object has commanded so much veneration over such a long period of time.  The most striking featur...