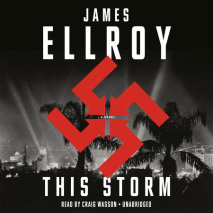 From "one of the great American writers of our time" (Los Angeles Times Book Review)--a brilliant historical crime novel, a pulse-pounding, as-it-happens narrative that unfolds in Los Angeles and Mexico in the wake in Pearl Harbor.

New Year's Eve 1941, war has been declared and the Japanese internment is in full swing.
Christmas 1951, Los Angeles. a city where the police are as corrupt as the criminals.

Six prisoners are beaten senseless in their cells by cops crazed on alcohol. For the three L. A. P. D. detectives involved, it will expose the guilty secrets on which they have built their corrupt and violent careers.
NATIONAL BESTSELLER
AN NPR BEST BOOK OF THE YEAR

It is December 6, 1941. America stands at the brink of World War II. Last hopes for peace are shattered when Japanese squadrons bomb Pearl Harbor. Los Angeles has been a haven for loyal Japanese-Americans—but now, war fever and race hate grip the city and the Japanese internment begins.
The legendary crime writer gives us a raw, brutally candid memoir—as high intensity and as riveting as any of his novels—about his obsessive search for "atonement in women."

The year was 1958. Jean Hilliker had divorced her fast-buck hustler husband and resurrected her maiden name.
Summer, 1968. Martin Luther King and Robert Kennedy are dead. The assassination conspiracies have begun to unravel. A dirty-tricks squad is getting ready to deploy at the Democratic Convention in Chicago. Black militants are warring in southside L.A. The Feds are concocting draconian countermeasures.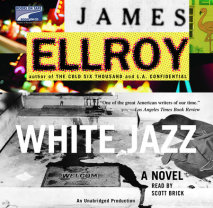 The internationally acclaimed author of the L.A. Quartet and The Underworld USA Trilogy, James Ellroy, presents another literary noir masterpiece of historical paranoia.

Los Angeles, 1958. Killings, beatings, bribes, shakedowns--it's standard procedure for Lieutenant Dave Klein, LAPD.
Bonus feature includes an original afterword by James Ellroy, titled "Hillikers," read by Stephen Hoye.

On January 15, 1947, the torture-ravished body of a beautiful young woman is found in a vacant lot. The victim makes headlines as the Black Dahlia–and so begins the greatest manhunt in California history.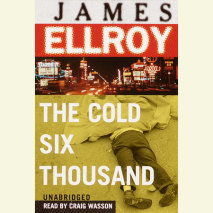 The Black Dahlia, The Big Nowhere, L.A. Confidential, White Jazz, American Tabloid... James Ellroy's high-velocity, best-selling novels have redefined noir for our age, propelling us within inches of the dark realities of America's recent history.