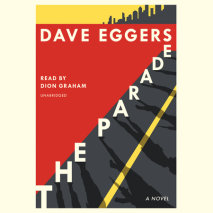 From the best-selling author of The Monk of Mokha, a spare, powerful story of two men, Western contractors sent to work far from home, tasked with paving a road to the capital in a dangerous and largely lawless country.

Four and Five are partners, working for the same company, sent without passports to a nation recovering from ten years of civil war.
Journey to an underground world where adventure awaits and heroes are made in this middle grade novel from the bestselling, Pulitzer-nominated author of The Monk of Mokha and Her Right Foot.

When Gran and his family move to Carousel, he has no idea that the town is built atop a secret.
A NEW YORK TIMES BESTSELLER

"A gripping, triumphant adventure" (Los Angeles Times) from bestselling author Dave Eggers, the incredible true story of a young Yemeni American man, raised in San Francisco, who dreams of resurrecting the ancient art of Yemeni coffee but finds himself trapped in Sana'a by civil war.
"A picaresque adventure and spiritual coming-of-age tale — On the Road crossed with Henderson the Rain King… Deeply affecting." —Michiko Kakutani, The New York Times

Longlisted for an Andrew Carnegie Medal for Excellence in Fiction

A captivating, often hilarious novel of family and wilderness from the bestselling author of The Circle, this is a powerful examination of our contemporary life and a rousing story of adventure.
From Dave Eggers, best-selling author of The Circle, a tightly controlled, emotionally searching novel. Your Fathers, Where Are They. And the Prophets, Do They Live Forever. is the formally daring, brilliantly executed story of one man struggling to make sense of his country, seeking answers the only way he knows how.
Soon to be a Major Motion Picture, The Circle is the exhilarating novel from Dave Eggers, best-selling author of Heroes of the Frontier.

When Mae Holland is hired to work for the Circle, the world's most powerful internet company, she feels she's been given the opportunity of a lifetime.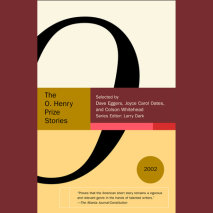 The title description for this item is not yet available.