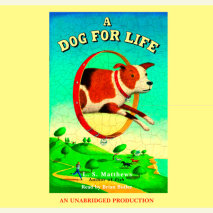 This is the true story of the journey of John Hawkins and his dog, Mouse, from way up north to way down south.
Mouse has been John and his brother Tom's dog for life. They got her as a puppy when they were just little themselves, and they very quickly discovered that they could understand everything Mouse said and she could do the same.
A compelling novel that touches upon the hardships that refugees face and their resilience in the most dire of situations, "celebrat[ing] the human spirit and inherent kindness" (School Library Journal).

My story starts the day that my parents told me we must leave our adopted home forever.