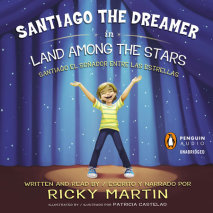 When you reach for the moon…sometimes you land among the stars.

Santiago's biggest dream is to perform on stage. But when he doesn't get the lead role in the school play, he can't help but doubt himself.
The New York Times bestselling memoir-now available as an enhanced paperback edition with a new Introduction and never-before- seen photos.
In this New York Times bestseller, international superstar Ricky Martin, who has sold more than 60 million albums worldwide, opens up for the first time about memories of his early childhood, experiences in the famed boy band Menudo, struggles with his identity during the Livin' la Vida Loca phenomenon, reflections on coming to terms with his sexuality, relationships that allowed him to embrace love, and life-changing decisions like devoting himself to helping children around the world, and becoming a father.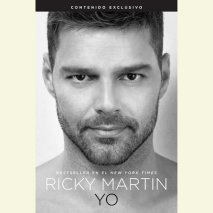 El artista Ricky Martin quien ha vendido mas de 60 millones de albumes en todo el mundo habla por primera vez sobre su infancia, sus comienzos musicales en el grupo Menudo, su busqueda de identidad durante el fenomeno de "Livin La Vida Loca", la aceptacion de su sexualidad, las relaciones en las que descubrio el amor y las decisiones que cambiaron su vida como el convertirse en padre y su dedicacion por ayudar a los ninos des privilegiados en todo el mundo.