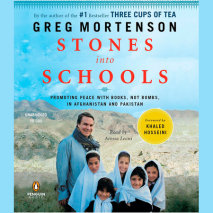 From the author of the #1 bestseller Three Cups of Tea, the continuing story of this determined humanitarian's efforts to promote peace through education

In this dramatic first-person narrative, Greg Mortenson picks up where Three Cups of Tea left off in 2003, recounting his relentless, ongoing efforts to establish schools for girls in Afghanistan; his extensive work in Azad Kashmir and Pakistan after a massive earthquake hit the region in 2005; and the unique ways he has built relationships with Islamic clerics, militia commanders, and tribal leaders.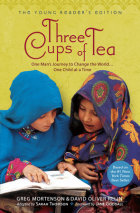 This young readers edition of the worldwide bestseller Three Cups of Tea has been specially adapted for younger readers and updated by Greg Mortenson to bring his remarkable story of humanitarianism up to date for the present. Includes new photos and illustrations, as well as a special interview by Greg's twelve-year-old daughter, Amira, who has traveled with her father as an advocate for the Pennies for Peace program for children.